ROLE
Designer | Research & Service Design
Overview
Capsule is a place for college students to reflect, explore, and capture personal insights throughout their college experience. Capsule is composed of (1)reflection journal where students complete reflective activities, (2)communication platform for students to share their reflections with advisors, families, and friends, (3)interactive data installation which expands personal reflection to a community-wise experience at CMU.
Design Brief
The current advising process for CMU undergraduates is fragmented and dependent on student initiative. Because students often have to strike out on their own to learn what courses will benefit them the most, what extracurricular to get involved in, or what choices will lead to their desired job outcome, substantial differences arise between students in the level of support that they are able to access. At the same time, advising is conducted in 15-minute pre-advising appointments that leave little time for issues outside of registration, issues like what skills the student wants to learn, what their passions are, or what they want to do with their life after CMU.

How might we design an advising service that focus on goals instead of graduating that can ultimately enhance the student's writing, reflection, and leadership skills? 
To understand how other universities have promoted students' communication skills
9 universities including liberal arts, small engineering, large public, and private research schools
To gather insights on communication, writing, and leadership at CMU
7 undergraduate students
2 faculties from School of Computer Science
1 director of the Global Communication Center
1 consultant from the Global Communication Center
To better understand the current advising experience and find pain points
2 faculty advisors
3 undergraduate students
The formal advising has a very rigid timeline that adds up to a total of 2 hours and 15 minutes over all four years.
Advising focused on goals instead of graduating is needed.
There is a lot of promise in using data for online advising.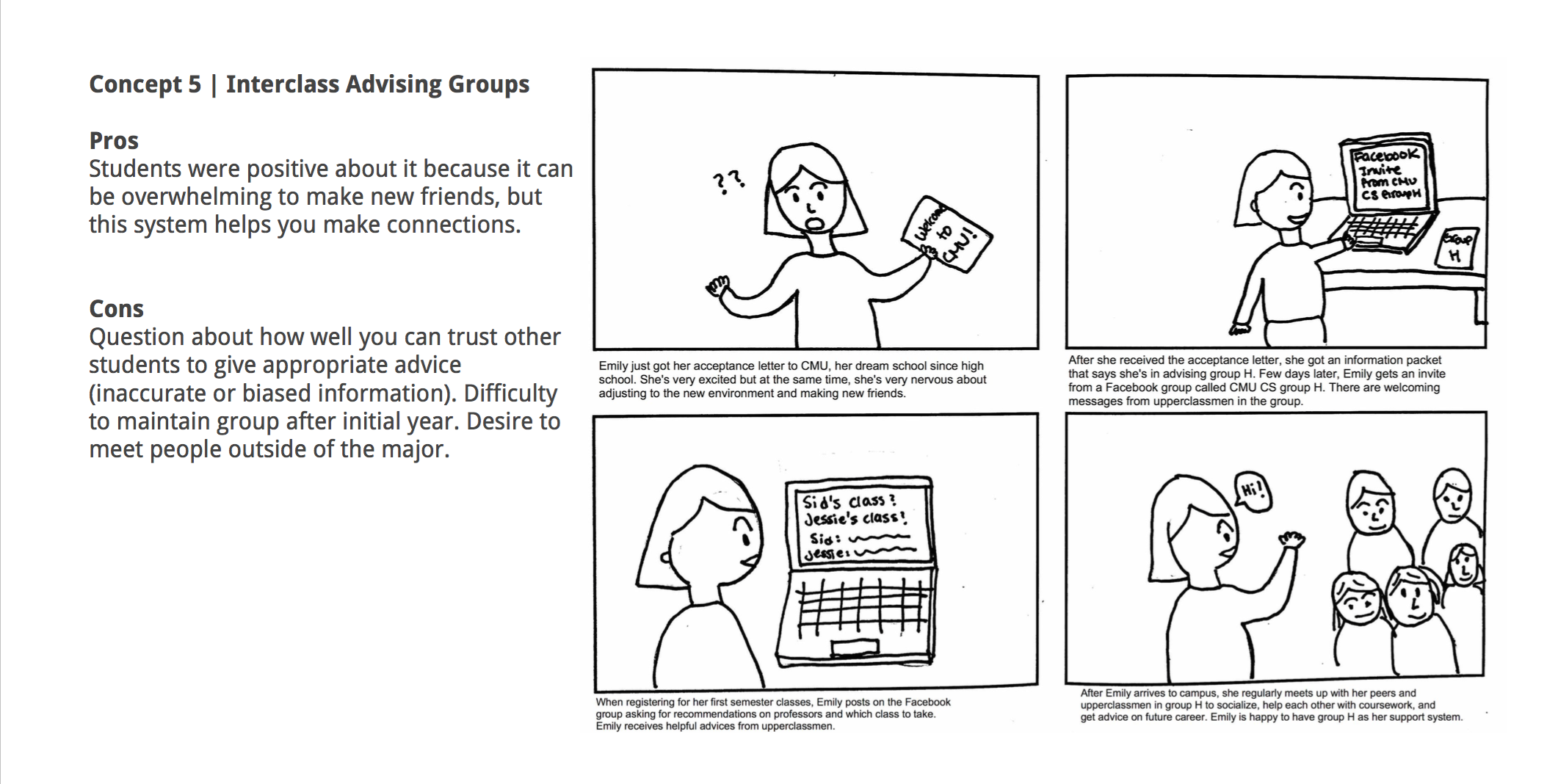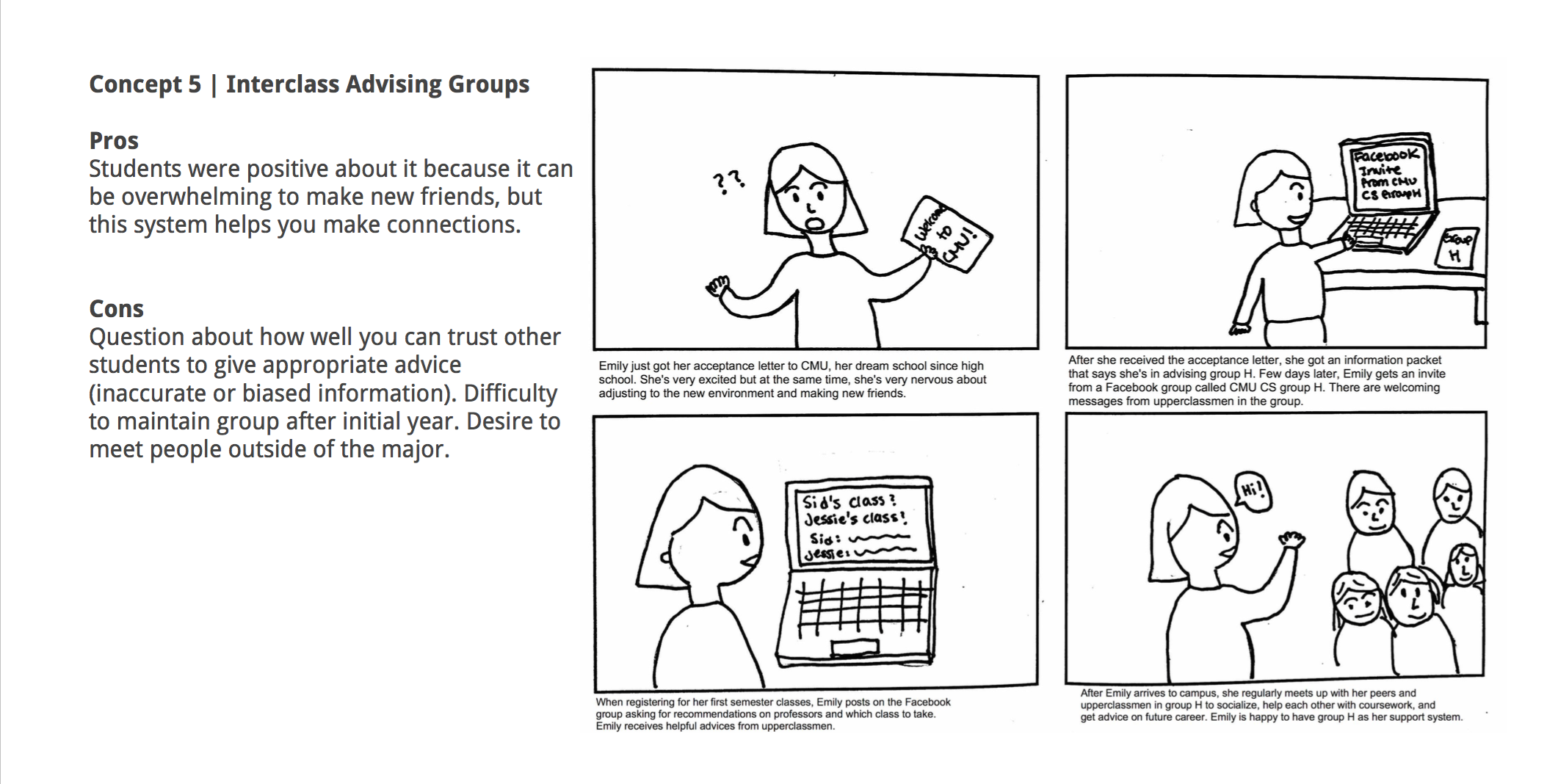 We conducted speed-dating with 5 CMU undergraduates and 4 advisors.